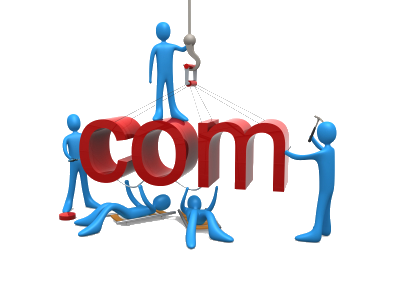 If you are thinking about setting up a website, here are a few tips:
You need to pick and register a domain name (e.g. bytesizedwebsites.com) for your business. Have a think about what you might use, and check to see if anyone is already using it. You can do this by simply typing the domain into a web browser, or at sites like www.godaddy.com.
Registration is between $10-20 a year.
You also need web hosting – that is someone to provide the underlying computing power for your website. This costs between $6 and $12 a month (depending on how long you sign up for).
You should begin to flesh out your Design – what do you want your website to look like – it's useful to compile a list of other website that you like (or like some aspect of).
If you have any artistic skills you might want to sketch out what your site should look like.
Think about the Structure – what pages do you want your site to have:

Home page
Blog
Testimonials
Projects
Products
etc

Start to create or find Content (headers, graphics, copy etc) – the more content you can provide the more cost effective we can be!
I highly recommend the WordPress platform – once design, structure and content are decided it is normally a matter of hours to set up the first version of the website. This also allows for an iterative approach – additional content and features can easily be added over time, and the design can easily be modified
If you haven't already, have a quick look at my portfolio page  – nearly all of these are WordPress sites, as is this website.
I can help with all aspects of getting your website up and running, so once you are ready for a chat, why not contact us.